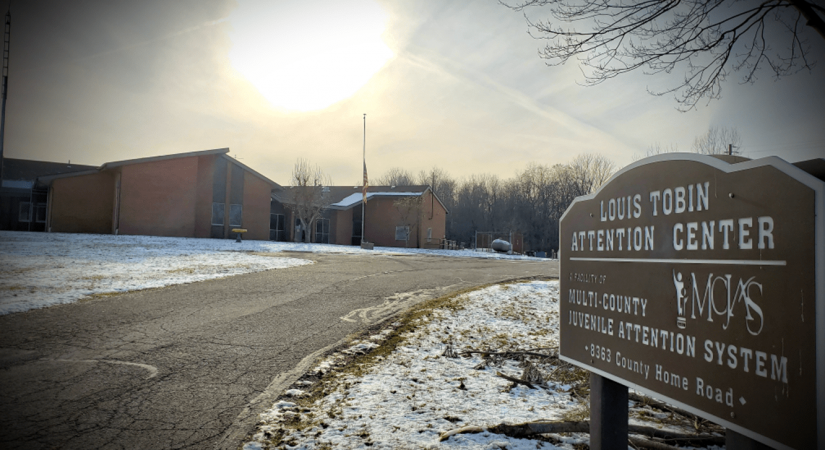 Administrator – Lori Paskevitch
20 bed secure facility, Serves males and females, Built in 1975, Located in Columbiana County
The Tobin Attention Center is 20 bed facility that serves both male and females youth.  It is also used to house youth from the other three attention centers for safety and overcrowding reasons. Located in the rolling hills of Columbiana County makes it an ideal location for a secure facility. The Center is certified by the Ohio Department of Youth Services. The primary goal of the Center is to carry out the mandates of the Ohio Revised Code by providing safe, secure, and humane temporary custody of youth held by the Juvenile Courts, length of stay is determined by the Courts.
A major component of all the attention centers is the Responsible Behavior Program. Youth earn their way to higher levels by demonstrating pro-social behavior and personal responsibility. Each level offers youth more privileges. Youth can also loose privileges through the program for major and minor behavior violations. Children are provided clear direction and simple rules and it finds the strengths in each child and emphasizes these strengths.
The educational program at the Tobin Center is provided by the United Local School District. The teachers have been active at the center for many years. Their experience and caring make the program a success.
Life skills are offered daily and give the staff at the Tobin Center the opportunity to work with the youth in their care on a variety of topics. Topics of discussion include but are not limited to drugs and alcohol use, sex education, relationship conflict resolutions, morals and values, self-esteem building and suicide prevention.
Meals are prepared daily and our Medical Department is headed by a fulltime Registered Nurse.
The Tobin Center works with other community agencies to enhance programming at the center. The center works with the Columbiana County Counseling Center to provide individual and group counseling for residents and families.
Two times during the week church sessions are offered to youth so their spiritual needs are met. MCJAS has a wonderful church volunteer program that is a positive influence on the youth.  The Tobin Center also has a long time Chaplaincy Program that is available to youth upon request.
Family visitation is encouraged at the center. The importance of family interaction is vital as youth transition back to their home.